SPAL Electric Fan Shroud, 05+ Xterra, Frontier and Pathfinder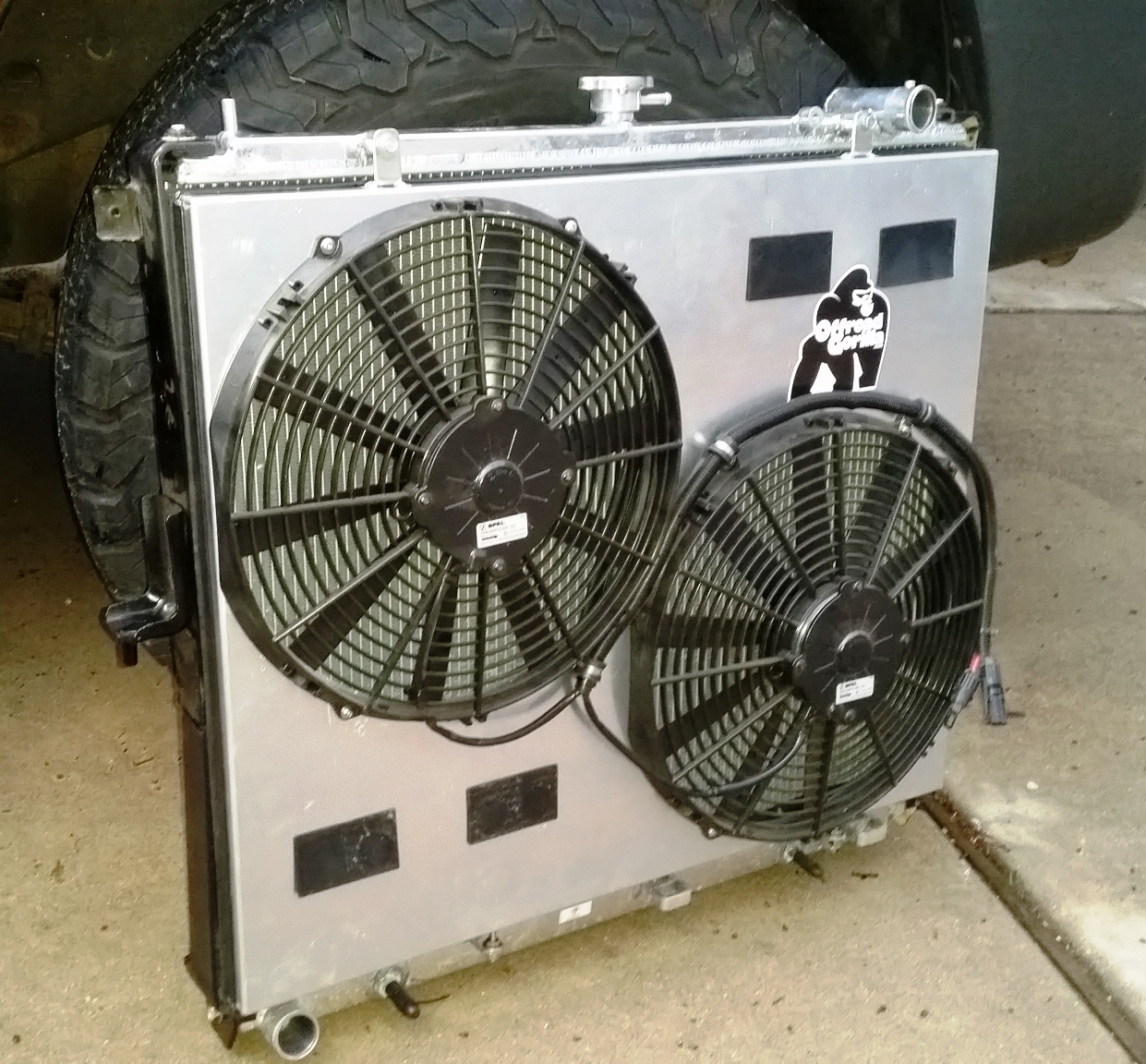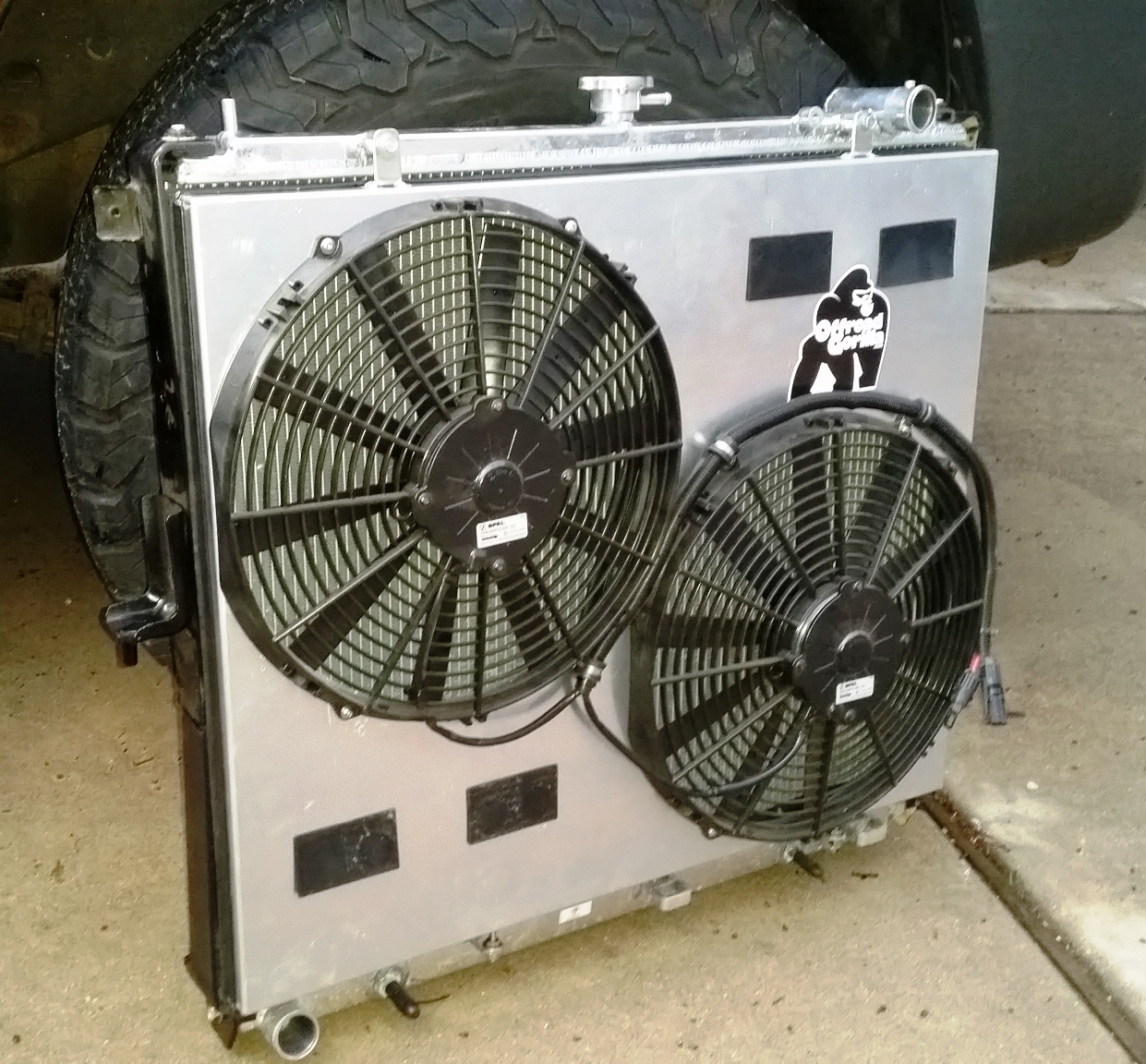 sold out
SPAL Electric Fan Shroud, 05+ Xterra, Frontier and Pathfinder
** We currently are making updates to the design to improve it and make it easier to install. Once we have proven the design we plan to begin selling them at some point in Summer 2019.**
Dual 14" SPAL electric fan shroud for 2005 and newer Xterras, Frontiers and Pathfinders. Also fits VK swapped Xterras and Frontiers.
Take control of your truck's cooling fan. The OEM mechanical fan moves the most air at higher RPMs like on the highway and moves less air when you are on the trails moving at low speed and pushing your truck.
With our SPAL 14" Dual Fan Shroud you get up to 2,600 cfm of cooling on demand. This means you can turn the fans on when you are slow crawling on rocks and then you can turn them off when you are crossing water so you don't suck water into your engine compartment. Of course you can leave them in auto mode and the fans will turn on at your desired coolant temperature and back off once the coolant is below your set point. In auto mode the fans turn on at 60% of full power and ramp up to 100% if needed to control your coolant temperature. The fans can also be setup to turn on when you turn your A/C on.
To get these fan control features and the most our of your new shroud we recommend the Flex-a-Lite (31163) fan controller and a 3-way switch (NTE 54-241W). You'll need to purchase these items separately.
Our shroud is built to fit the CSF-7029 radiator but since this CSF radiator is a direct drop in for the OEM radiator the shroud should fit OEM radiators. We just haven't had a chance to test it.
Shroud is made of 12 gauge aluminum with all stainless steel hardware. Some assembly required. You'll get a set (shroud and vehicle side) of 30A waterproof electrical connectors that get soldered to the fan lead wires, placed in the included wire loom and secured using the included clamps. We also include Trim-Lock edge gaskets so the shroud creates a nice seal against your radiator. We also include an in-line temperature probe adapter with 3/8" NPT threads for your fan controller probe.
The fan shroud is divided into 2 chambers to make sure each fan does it's own share of the work.
Specs:
SPAL 14", suction, waterproof IP68 motor
CFM: 1,310cfm per fan @ 0 mm H2O (static pressure)
Amperage Draw: 9.5A to 10.5A per fan